FAQ
What is the minimum amount of passengers you will transport to/from North Dakota?

Three passengers is the minimum, but if needed we can take one for the price of three passengers. Again, this is Only for passengers going to/from North Dakota.
What is the maximum amount of people you can transport?
Six people comfortably.
Will you accept debit card and credit cards?
We accept Visa, Mastercard, Discover, and American Express.
Can I bring my dog?

Pets are allowed to travel free of charge. On Ride Share, Pets will be carried if restrained or in a carrier. Service dogs will be allowed on Shared Ride Shuttles and will not be charged.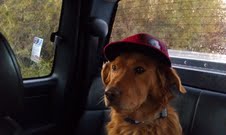 "Frequent Passenger"